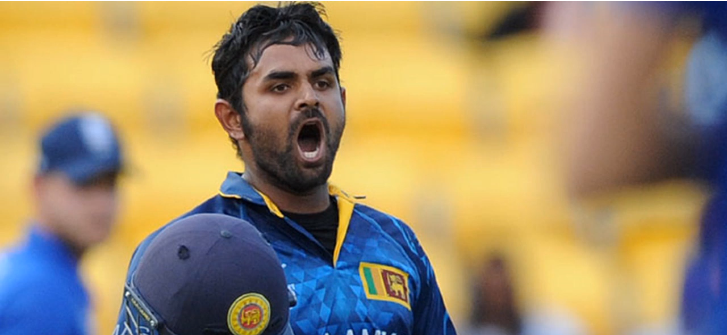 Lahiru Thirimanne (ළහිරු තිරිමාන්න); is a left-handed top-order batsman and former ODI captain and vice-captain Thirimanne have represented Sri Lanka Cricket Team in all three formats of International Cricket. Lahiru Thirimanne plays domestic cricket for Ragama Cricket Club (RCC) during the season 2009-10, he had a decent batting average he scored 709 runs in 8 games only.
Thirimanne batting style is often compared with former legendary Sri Lankan captain Kumar Sangakkara as he focuses on innings building and love to play more overs and enjoys pressure conditions. Lahiru is technically strong and quickest on his feet to attack and loves free his arms and open bat. He scored his maiden ODI century against Australia during the second ODI of the 2012–13 Commonwealth Bank Series.
He runs of 155* and 139*. Lahiru has played his domestic first-class cricket for the Basnahira South cricket team representing the southern region of Western province. Lahiru scored two his two superb hundreds against Pakistan during Asia Cup 2014 and ended the tournament with 55.80 batting averages, eventually Sri Lanka became champion for the 5th time. 
Thrimanne has been named in PSL 2020 draft for Lahore Qalandars for this year and hoping to make his debut a rock-solid. In April 2019, he was named in Sri Lanka's squad for the 2019 Cricket World Cup.
Lahiru Thirimanne Career Stats
| | | | | |
| --- | --- | --- | --- | --- |
| Match Format | Test | ODI | T20 | First Class |
| Matches | 33 | 117 | 26 | 73 |
| Runs Scored | 1,328 | 2,946 | 291 | 4,613 |
| 100s/50s | 1/5 | 4/20 | 0/0 | 12/22 |
| Highest | 155* | 139* | 44 | 156 |
| 6s/4s | 3/130 | 24/227 | 5/27 | 56/675 |
| Batting Averages | 22.89 | 34.65 | 16.16 | 41.18 |
| Strike Rate | 38.39 | 71.33 | 108.98 | 48.10 |
| Balls Bowled | 84 | 104 | - | 144 |
| Wickets | 0 | 3 | - | - |
| Bowling Averages | – | 31.33 | – | – |
| 5-Wickets Haul | – | - | – | – |
| Best Bowling | – | 2/36 | – | – |
| Catches/Stumps | 19/– | 37/– | 58/– | 51/– |
| ICC Batting Rankings | 98 |  - |  - | - |
| ICC Bowling Rankings | - |  - | - | - |
Thirimanne as Captain Career
| | | | | | | | |
| --- | --- | --- | --- | --- | --- | --- | --- |
| Matches Format | Matches | Won | Lost | Drawn | Tied | No result | Win % |
| Test | - | - | - | - | - | - |  - |
| ODI | 3 | 1 | 2 | - | - | - | 33 % |
| T20 | - | - | - | – | – | – | - |
Lahire Thirimanne Profile
| | |
| --- | --- |
| Full Name | Hettige Don Rumesh Lahiru Thirimanne |
| Date of Birth | 9 August 1989 Moratuwa, Sri Lanka |
| Current Age | 29 |
| Height | 5 ft 10 in (1.78 m) |
| Nickname | Thiri |
| T-Shirt No. | 66 |
| Playing Roll | Top-order batsman |
| Batting Style | Left-handed |
| Bowling Style | Right-arm medium-fast |
| Test Debut | 16 June 2011 v Pakistan (cap 116) |
| ODI Debut | 5 January 2010 v India (cap 143) |
| T20 Debut | 1 June 2012 v Pakistan (cap 44) |
| Last Test | 21 February 2019 v South Africa |
| Last ODI | 13 December 2017 v India |
| Last T20 | 28 March 2016 v South Africa |
| Twitter  | @thiri66 |
| Instagram  | @thiri66 |
| Major Teams  | Sri Lanka, Basnahira South, Kandurata Maroons, Prime Bank Cricket Club, Ragama Cricket Club, Sri Lanka A, Sri Lanka Board President's XI, Sri Lanka Board President's XI, Sri Lanka Cricket Development XI, Sri Lanka Under-19s |