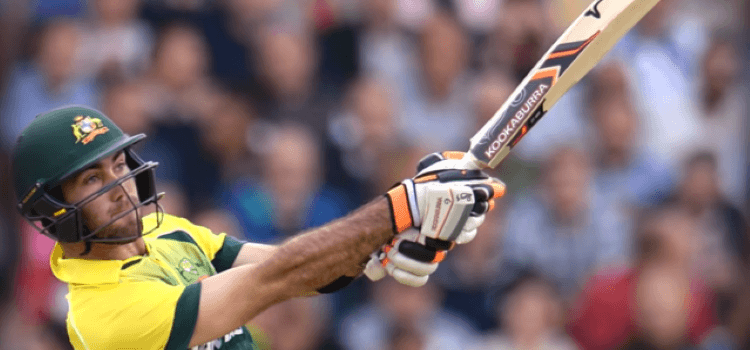 Glenn James Maxwell is born on October 14, 1988, in Kew, Victoria, Australia. Maxi, Glenn deep Singh Maxwell, and The Big Show are his nicknames. Maxwell is an Australian International Cricketer who played all format of ICC. Maxwell is right-handed all-rounder batsman and right-arm off-break bowler. He is best known for his stylish and dramatic shot-making skills in limited-overs cricket. He has scored so far the second-fastest World Cup ODI century by scoring 102 runs for 52 balls against Sri Lanka in World Cup 2015.
James Maxwell has also 3rd highest T20 international scores an unbeaten 145* not out from 65 balls against Sri Lanka in 2016. He made some of the blistering knocks in his career. Earlier 2015 he scored 102 runs for 52 balls against Sri Lanka in Cricket World Cup. He has the thirst highest 145* not out for 65 balls against Sri Lanka in the T20 International match in 2016. Glenn has represented Melbourne Renegades in KFC Big Bash League in season 2011-12/13-present.
Maxwell set the fastest ever half-century off 19 balls only in domestic one day cricket. Glenn Maxwell IPL Indian Premier League career is fantastic due to his destructive batting style. He represented Delhi Daredevils in IPL season 2012 and 2018. He represented Mumbai Indians in IPL sean 2013.  Maxwell represented Kings XI Punjab 2014-2017 for three consecutive IPL seasons. Maxwell is consistently playing for all IPL seasons from 2012 to 2018.
Glenn Maxwell Career Stats
| | | | | |
| --- | --- | --- | --- | --- |
|  Match Format | Test | ODI | T20 | First Class |
| Matches | 7 | 90 | 57 | 61 |
| Runs Scored | 339 | 2,327 | 1,345 | 3,864 |
| 100s/50s | 1/0 | 1/16 | 2/5 | 7/21 |
| Highest | 104 | 102 | 145* | 278 |
| 6s/4s | 7/33 | 74/233 | 67/113 | – |
| Batting Averages | 26.07 | 32.31 | 31.27 | 41.10 |
| Strike Rate | 59.47 | 121.64 | 156.58 | – |
| Balls Bowled | 462 | 2,020 | 564 | 4,655 |
| Wickets | 8 | 46 | 26 | 60 |
| Bowling Averages | 42.62 | 40.97 | 27.07 | 44.33 |
| 5-Wickets Haul | – | – | – | – |
| Best Bowling | 4/127 | 4/46 | 3/10 | 4/42 |
| Catches/Stumps | 5/– | 53/– | 29/– | 49/– |
| ICC Batting Rankings | – | 30 | 5 | – |
| ICC Bowling Rankings | – | – | – | 44 |
Glenn Maxwell Profile 
| | |
| --- | --- |
| Full Name | Glenn James Maxwell |
| Date of Birth | 14 October 1988, Kew, Victoria, Australia |
| Current Age | 30 Years |
| Height | 182 cm (6 ft 0) |
| Nickname | Maxi, Glendeep Singh Maxwell, The Big Show |
| T-Shirt No. | 32 |
| Playing Roll | All-rounder |
| Batting Style | Right-handed |
| Bowling Style | Right-arm off break |
| Test Debut | 2 March 2013 v India (Cap-434) |
| ODI Debut | 25 August 2012 v Afghanistan (Cap-196) |
| T20 Debut | 5 September 2012 v Pakistan (Cap-58) |
| Last Test | 4 September 2017 v Bangladesh |
| Last ODI | 18 January 2019 v India |
| Last T20 | 25 November 2018 v India |
| Twitter | @Gmaxi_32 |
| Instagram | @gmaxi_32 |
| Major Teams  | Australia, Delhi Daredevils, Fitzroy-Doncaster, Hampshire, Hampshire 2nd XI, Kings XI Punjab, Melbourne Renegades, Melbourne Stars, Mumbai Indians, Victoria, Victoria Second XI, Victoria Under-19s, Yorkshire |