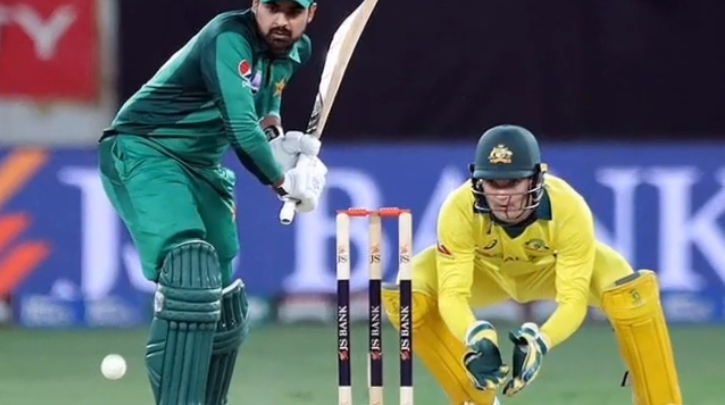 Haris Sohail is a top-order batsman and left-arm orthodox bowler who represented Pakistan in all three formats of International Cricket. He represented Peshawar Zalmi and Lahore Qalandars in the Pakistan Super League. Haris Sohail is a grooming talent for the national team although he got rare chances to play for his team but still whenever he gets chances he emerged as needed to become a permanent part of Pakistan's Squad. Haris occasional bowling and dot ball deliveries With proper grooming, his bowling could be an invaluable asset, lending balance to the team. Sohail's left-arm spin, although innocuous at first glance, has exceeded initial
He also represented Sialkot Stallions, Zarai Taraqiati Bank Limited Cricket Team and Sialkot Cricket Team for domestic cricket. expectations. Sohail scored his 2nd One-day International century by scoring 129 balls for 130 balls but failed to take Pakistan past Australia's imposing 327-7, finishing at 307-7 in 50 overs. In April 2019, he was named in Pakistan's squad for the 2019 Cricket World Cup.
Haris Sohail has played for Peshawar Zalmi and Lahore Qalandars during Pakistan Super League. He debuted in PSL 2017 and 2018 edition by opening his account with Zalmi Squad. Next edition for PSL 2019 he became part of Lahore Qalandars and put his name on the top list for Qalandars but unfortunately, Qalandars failed to top the PSL points table.
Haris Sohail Career Stats
| | | | | |
| --- | --- | --- | --- | --- |
| Match Format | Test | ODI | T20 | First Class |
| Matches | 9 | 31 | 9 | 69 |
| Runs Scored | 683 | 1251 | 90 | 4714 |
| 100s/50s | 2/2 | 2/10 | 0/0 | 13/27 |
| Highest | 147 | 130 | 30* | 211* |
| 6s/4s | 10/64 | 18/98 | 1/6 | 23/591 |
| Batting Averages | 44.23 | 48.11 | 15.00 | 50.54 |
| Strike Rate | 43.65 | 82.62 | 103.44 | 52.05 |
| Balls Bowled | 372 | 612 | – | 534 |
| Wickets | 7 | 11 | – | 9 |
| Bowling Averages | 21.28 | 47.30 | – | 27.33 |
| 5-Wickets Haul | – | – | – | – |
| Best Bowling | 3/1 | 3/45 | – | 3/1 |
| Catches/Stumps | 7/– | 9/– | 3/– | 35/– |
| ICC Batting Rankings | 47 | 86 | – | – |
| ICC Bowling Rankings | 91 | – | – | – |
Haris Sohail Profile
| | |
| --- | --- |
| Full Name | Haris Sohail |
| Date of Birth | 9 January 1989, Sialkot, Punjab, Pakistan |
| Current Age | 30 Years |
| Height | ————- |
| Nickname | ————- |
| T-Shirt No. | 89 |
| Playing Roll | All-rounder |
| Batting Style | Left-hand bat |
| Bowling Style | Slow left-arm orthodox |
| Test Debut | 28 September 2017 v Sri Lanka |
| ODI Debut | 19 July 2013 v West Indies |
| T20 Debut | 28 July 2013 v West Indies |
| Last Test | 3 December 2018 v New Zealand |
| Last ODI | 11 November 2018 v New Zealand |
| Last T20 | 5 July 2018 v Australia |
| Twitter  | @harissohail_ |
| Instagram  | @harissohail_ |
| Major Teams  | Pakistan, Lahore Qalandars, Peshawar Zalmi, Sialkot, Sialkot Stallions, Zarai Taraqiati Bank Limited |