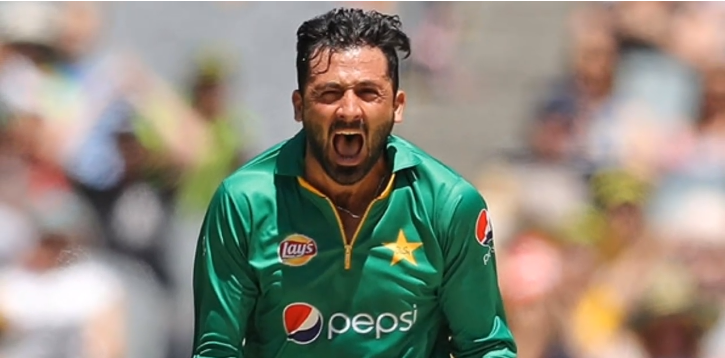 Junaid Khan is a left-arm fast bowler who represented Pakistan National Cricket Team in all three formats of International cricket. He is 29 years old who was born in on 24 December 1989 Swabi, Khyber Pakhtunkhwa, Pakistan. Khan made his first-class cricket debut at the age of 17 years on January 24, 2007, for Abbottabad against Multan and picked up his maiden wicket of Majid Majeed. He ended up his first season with his best bowling figure in first-class 4/57. Junaid has played 22 Tests, 74 One Day Internationals, and 9 T20I so far. He picked up 71 Test, 108 ODI, and 8 T20I wickets.
Junaid has 5 times five wickets haul in Test matches with his best bowling figure of 5/38 in Test, 4/12 in ODI and 3/24 in T20I. He played for Abbottabad Falcons in the Faysal Bank T20 in the domestic T20 tournament. Junaid represented Khan Research Laboratories for List A cricket during Quaid-i-Azam Trophy season 2008/09. Junaid made his debut for Pakistan A in his first international appearance against Sri Lanka in 2010. In April 2019, he was named in Pakistan's squad for the 2019 Cricket World Cup.
Junaid Khan has represented Multan Sultan during PSL 2017 and for the next edition too. He is a very talented bowler that Pakistan have who does bowl well in any conditions.
Junaid Khan Career Stats
| | | | | |
| --- | --- | --- | --- | --- |
| Match Format | Test | ODI | T20 | First Class |
| Matches | 22 | 74 | 9 | 77 |
| Runs Scored | 122 | 68 | 3 | 740 |
| 100s/50s | - | - | - | 0/2 |
| Highest | 17 | 25 | 3* | 71 |
| 6s/4s | 2/14 | 1/4 | - | - |
| Batting Averages | 7.17 | 4.85 | - | 10.27 |
| Strike Rate | 39.86 | 53.54 | 75.00 | - |
| Balls Bowled | 4605 | 3,439 | 162 | 15,189 |
| Wickets | 71 | 108 | 8 | 316 |
| Bowling Averages | 31.73 | 28.46 | 29.50 | 24.11 |
| 5-Wickets Haul | 5 | - | – | 21 |
| Best Bowling | 5/38 | 4/12 | 3/24 | 7/46 |
| Catches/Stumps | 4/– | 7/– | 0/– | 13/– |
| ICC Batting Rankings |  - |  - | - | - |
| ICC Bowling Rankings | - | 48 | - | - |
Junaid Khan Profile
| | |
| --- | --- |
| Full Name | Mohammad Junaid Khan |
| Date of Birth | 24 December 1989 Swabi, Khyber Pakhtunkhwa, Pakistan |
| Current Age | 29 |
| Height | 6 ft 1 in (1.85 m) |
| Nickname | Jonii |
| T-Shirt No. | 83 |
| Playing Roll | Bowler |
| Batting Style | Right-hand bat |
| Bowling Style | Left-arm fast |
| Test Debut | 1 September 2011 v Zimbabwe (cap 208) |
| ODI Debut | 23 April 2011 v West Indies (cap 181) |
| T20 Debut | 21 April 2011 v West Indies (cap 40) |
| Last Test | 20 January 2014 v Sri Lanka |
| Last ODI | 31 March 2019 v Australia |
| Last T20 | 21 March 2014 v India |
| Twitter  | @JunaidkhanREAL |
| Instagram  | @junaidkhan_real |
| Major Teams  | Pakistan, Abbottabad, Abbottabad Rhinos, Lancashire, Middlesex, Multan Sultans, Pakistan Under-19s, Peshawar Zalmi |