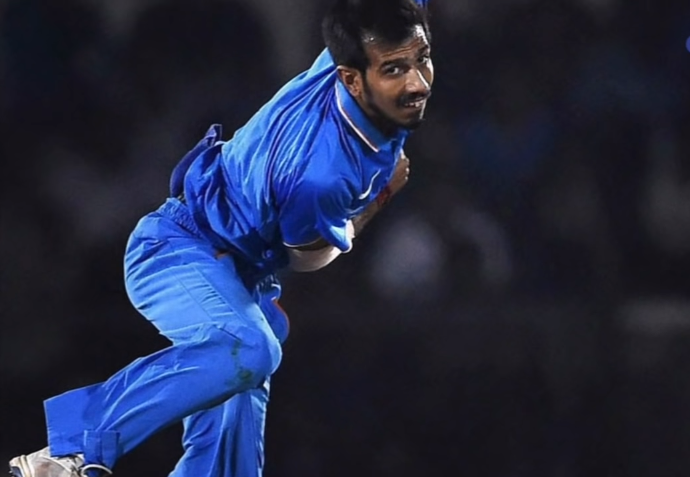 Yuzvendra Singh Chahal is a right-arm leg-break bowler, a right-handed batsman who plays for the Indian Cricket Team and represented his team in both One Day Internationals and Twenty20 Internationals. He represented Haryana, his birthplace city during first-class cricket career which he debuts in 2009 to present. Chahal consistently maintains his bowling length, usually, he bowls dot balls and builds pressure which surely forces a batsman to go for striking that results breakthroughs for his team.
Chahal represented Mumbai Indians during IPL 2012 & 2013 but for next IPL season 2014 to present he played for Royal Challengers Bangalore during the Indian Premier League, a franchise of Indian Premier League.  He is one of the only two players in T20I  to pick up 6 wickets haul after Umar Gul which he achieved. He is the only and first Indian player so far to take his five-wicket haul in T20Is.
Chahal is the first Indian bowler to pick up a fifer as well as 6 wickets haul in a T20I, with the best bowling figure of 6/25 against England. Chahal bowls at an average speed of 109 km/h a seam-up delivery.  He took the most wickets (23) in T20Is in 2017 by any bowler. In April 2019, he was named in India's squad for the 2019 Cricket World Cup.
Yuzvendra Chahal Career Stats
| | | | | |
| --- | --- | --- | --- | --- |
| Match Format | Test | ODI | T20 | First Class |
| Matches | - | 40 | 29 | 31 |
| Runs Scored | - | 34 | 4 | 299 |
| 100s/50s | - | - | - | - |
| Highest | - | 18* | 3* | 42 |
| 6s/4s | - | 0/5 | - | 2/38 |
| Batting Averages | - | 11.33 | 4.00 | 8.79 |
| Strike Rate | - | 50.74 | 44.44 | 29.88 |
| Balls Bowled | - | 2113 | 681 | 5463 |
| Wickets | - | 71 | 45 | 84 |
| Bowling Averages | - | 23.83 | 19.93 | 33.21 |
| 5-Wickets Haul | - | 2 | 1 | 2 |
| Best Bowling | - | 6/42 | 6/25 | 6/44 |
| Catches/Stumps | — | 10/- | 7/- | 11/- |
| ICC Batting Rankings | - |  - | - | - |
| ICC Bowling Rankings | - | 8 | 20 | - |
Yuzvendra Chahal Profile
| | |
| --- | --- |
| Full Name | Yuzvendra Chahal |
| Date of Birth | 23 July 1990, Jind, Haryana, India |
| Current Age | 28 |
| Height | 1.68 m |
| Nickname | Yuzi, Tilli |
| T-Shirt No. | 3 |
| Playing Roll | Bowler |
| Batting Style | Right-handed |
| Bowling Style | Right-arm leg break |
| Test Debut | ———- |
| ODI Debut | 11 June 2016 v Zimbabwe (cap 211) |
| T20 Debut | 18 June 2016 v Zimbabwe (cap 60) |
| Last Test | ————- |
| Last ODI | 10 March 2019 v Australia |
| Last T20 | 27 February 2019 v Australia |
| Twitter | @yuzi_chahal |
| Instagram | @yuzi_chahal23 |
| Major Teams | India, Haryana, Mumbai Indians, Royal Challengers Bangalore |