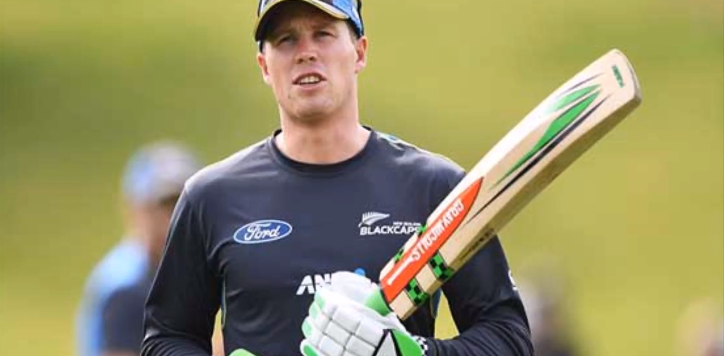 Henry Michael Nicholls is a New Zealand international cricketer who plays for NZ National Cricket Team. Nicholls was born on November 15, 1991, Christchurch, New Zealand. He is top order left-handed batsman and occasionally right-arm off-break bowler. Henry has represented New Zealand in all three formats of the International Cricket Council (Test, ODI & T20). He has served New Zealand Team A as captain since 2017.
Henry made his one-day international debut at his home ground Canterbury, Hagley, Oval, Christchurch against Sri Lanka on December 26, 2015. In April 2019, he was named in New Zealand squad for the 2019 Cricket World Cup. Nicholls made his debut in KFC Big Bash for Sydney Thunder during BBL 2016 as a squad replacement for injured Jacques Kallis.
Nicholls scored his maiden One Day International century against Sri Lanka earlier this year in January 2019 when he scored his career-best 124* not out so far. He scored his maiden Test century against South Africa by scoring 118 runs in March 2017 at the Basin Reserve, Willington Cricket Stadium. Nicholls made his T20 International debut against Bangladesh in the 2016 ICC World T20 tournament on March 26, 2016.
Henry Nicholls Career Stats
| | | | | |
| --- | --- | --- | --- | --- |
| Match Format | Test | ODI | T20 | First Class |
| Matches | 25 | 41 | 5 | 70 |
| Runs Scored | 1,510 | 1,029 | 19 | 4,319 |
| 100s/50s | 5/9 | 1/8 | - | 9/26 |
| Highest | 162* | 124* | 7 | 162* |
| 6s/4s | 1/170 | 10/88 | 0/2 | 23/472 |
| Batting Averages | 45.75 | 35.48 | 4.75 | 39.99 |
| Strike Rate | 51.32 | 85.04 | 67.85 | 52.31 |
| Balls Bowled | - | - | - | 11 |
| Wickets | - | - | - | - |
| Bowling Averages | - | - | - | - |
| 5-Wickets Haul | - | - | - | - |
| Best Bowling | - | - | - | - |
| Catches/Stumps | 18/– | 16/– | 58/– | 46/– |
| ICC Batting Rankings | 5 |  41 | - | - |
| ICC Bowling Rankings | - | - | - | - |
Henry Nicholls Profile
| | |
| --- | --- |
| Full Name | Henry Michael Nicholls |
| Date of Birth | 15 November 1991 Christchurch, New Zealand |
| Current Age | 27 |
| Height | ——- |
| Nickname | ——- |
| T-Shirt No. | 86 |
| Playing Roll | Batsman |
| Batting Style | Left-handed |
| Bowling Style | Right-arm off-break |
| Test Debut | 12 February 2016 v Australia (cap 269) |
| ODI Debut | 26 December 2015 v Sri Lanka (cap 189) |
| T20 Debut | 26 March 2016 v Bangladesh (cap 69) |
| Last Test | 8 March 2019 v Bangladesh |
| Last ODI | 20 February 2019 v Bangladesh |
| Last T20 | 11 January 2019 v Sri Lanka |
| Twitter  | @henrynicholls27 |
| Instagram | @henrynicholls27 |
| Major Teams  | New Zealand, Canterbury, Durham 2nd XI, Marylebone Cricket Club Young Cricketers, Sydney Thunder |