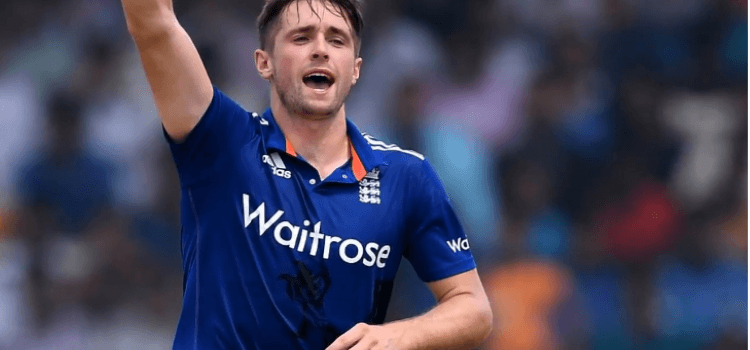 Christopher Roger "Chris" Woakes is an English international cricketer. Woakes was born on March 2, 1989, on Birmingham, West Midlands, England. He made his international appearance with an impressive performance during the 2009 T20 World Cup. Woakes represented Herefordshire and Warwickshire for under 15 and under 17. He made his first international appearance and made his debut for the World Cup T20 during 2009 T20. Chris Woakes made his first-class debut for Warwickshire during 2006.
He picked up 3 wickets during the same season against West Indies Team-A. He since represented Warwickshire in the Second XI Championship. Woakes was chosen in England Squad in T20 World Cup for England Lions and achieved his best bowling figures of 6/43 in a Warm-up match with West Indies. Woakes completed his 200th first-class wickets during July 2011 while playing for Warwickshire against Sussex in the County Championship.
Chris has 2 five wickets hauls in Test and One Day International with his best bowling figures 6/70 and 6/45 respectively. Chris picked up 19 five-wicket hauls in first-class cricket and 2 in List A cricket with his best bowling figures of 9/36 and 6/45 respectively. He proved himself as the best bowler for Warwickshire's for his best bowling averages as low as for 20.57. Chris is an outstanding bowler who has 10 wickets haul in Test Cricket and 4 such in first-class cricket as well. He picked up his best bowling figure 6/70 against Pakistan during a Test match in 2016.
Chris Woakes Career Stats
| | | | | |
| --- | --- | --- | --- | --- |
| Match Format | Test | ODI | T20 | First Class |
| Matches | 26 | 81 | 8 | 140 |
| Runs Scored | 1,012 | 1,039 | 91 | 5,620 |
| 100s/50s | 1/4 | 0/4 | – | 10/23 |
| Highest | 137* | 95* | 37 | 152* |
| 6s/4s | 1/132 | 16/75 | 5/4 | – |
| Batting Averages | 30.66 | 27.34 | 30.33 | 35.34 |
| Strike Rate | 50.57 | 90.74 | 144.44 | – |
| Balls Bowled | 4,600 | 3828 | 162 | 23,651 |
| Wickets | 72 | 115 | 162 | 474 |
| Bowling Averages | 32.94 | 30.63 | 36.14 | 25.69 |
| 5-Wickets Haul | 2 | 2 | 7 | 19 |
| Best Bowling | 6/70 | 6/45 | 2/40 | 9/36 |
| Catches/Stumps | 12/– | 35/– | 1/0 | 59/– |
| ICC Batting Rankings | 77 | 91 | – | – |
| ICC Bowling Rankings | 34 | 12 | – | – |
Chris Woakes Profile
| | |
| --- | --- |
| Full Name | Christopher Roger Woakes |
| Date of Birth | 2 March 1989, Birmingham, West Midlands, England |
| Current Age | 29 Years |
| Height | 1.85 m (6 ft 1) |
| Nickname | —————————— |
| T-Shirt No. | 19 |
| Playing Roll | All-rounder |
| Batting Style | Right-handed |
| Bowling Style | Right-arm fast medium |
| Test Debut | 21 August 2013 v Australia (Cap-657) |
| ODI Debut | 23 January 2011 v Australia (Cap-217) |
| T20 Debut | 12 January 2011 v Australia (Cap-51) |
| Last Test | 18 August 2018 v India |
| Last ODI | 20 Feb 2019 v West Indies |
| Last T20 | 30 November 2015 v Pakistan |
| Twitter | @chriswoakes |
| Instagram | @chriswoakes |
| Major Teams | England, England Lions, England Under-19s, Herefordshire, Kolkata Knight Riders, Marylebone Cricket Club, Royal Challengers Bangalore, Sydney Thunder, Warwickshire, Wellington |