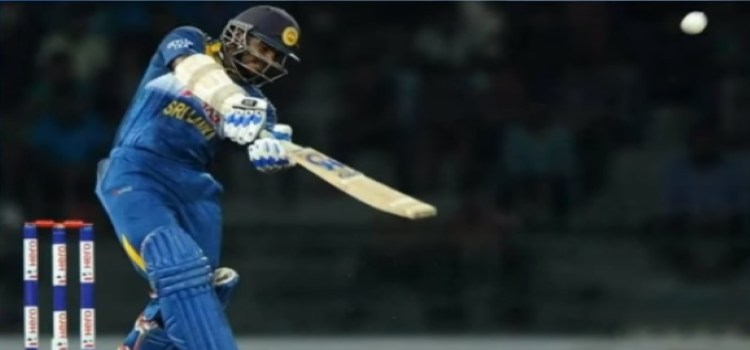 Kusal Perera (කුසල් පෙරේරා) is a left-handed wicket-keeper middle-order batsman and occasionally left-arm medium-fast bowler. He has represented his national side Sri Lanka Cricket Team in all three formats of International Cricket. He plays his first-class cricket for Wayamba Cricket Team. Kusal has a similar batting style as of Sanath Jayasuriya former Sri Lankan captain, to hit every loose delivery if found space out of the park.
He has played for Ruhuna cricket team during 2013-present to play Inter-Provincial Tournament Sri Lanka tournament representing Southern Province. Kusal made his debut in the Indian Premier League against Rajasthan Royals for IPL 2013. In April 2019, he was named in Sri Lanka's squad for the 2019 Cricket World Cup.
Records in Intl. Cricket 
Kusal made his Test debut against on February 21, 2019, against South Africa and scored his maiden century with 153* unbeaten and his innings was named as greatest test innings of All-time in the history of 140 years test cricket by Golden Willow 25. Kusal owned the record of second fastest ODI fifty jointly with Sanath Jayasuriya at 17 balls just after AB de Villiers 16 balls fifty the fastest ever in the history of ICC One Day Internationals.
K Perera played an important role in winning maiden ICC T20 World Cup for Sri Lanka when his national side claimed first-ever limited-overs ICC title. Kusal has the highest strike rate in an innings of 50 or more runs by a Sri Lanka batsman in ODIs, as of similar to Jayasuriya's strike rate of 271.42 in 1996.
Kusal formed the 97-runs partnership along with Thisara Perera at the sixth wicket, which is the highest 6th wicket partnership for Sri Lanka in T20Is. He broke former legendary Sri Lankan batsman Kumar Sangakkara to reach 1000 T20I runs in just 34 innings. He is the first Sri Lankan batsman to score five half-centuries against the same opposition Bangladesh.
Kusal Perera Career Stats
| | | | | |
| --- | --- | --- | --- | --- |
| Match Format | Test | ODI | T20 | First Class |
| Matches | 16 | 88 | 36 | 49 |
| Runs Scored | 910 | 2,283 | 1,046 | 3,549 |
| 100s/50s | 2/4 | 4/11 | 0/10 | 11/12 |
| Highest | 153* | 135 | 84 | 336 |
| 6s/4s | 11/113 | 47/246 | 39/105 | 111/513 |
| Batting Averages | 35.00 | 29.26 | 29.06 | 49.98 |
| Strike Rate | 73.80 | 90.77 | 138.54 | 82.50 |
| Balls Bowled | - | - | - | - |
| Wickets | - | - | - | - |
| Bowling Averages | - | - | - | - |
| 5-Wickets Haul | - | - | - | - |
| Best Bowling | - | - | - | - |
| Catches/Stumps | - | - | - | - |
| ICC Batting Rankings | 41 |  71 |  27 | - |
| ICC Bowling Rankings | - |  - | - | - |
Kusal Perera Profile
| | |
| --- | --- |
| Full Name | Mathurage Don Kusal Janith Perera |
| Date of Birth | 17 August 1990 Kalubowila, Sri Lanka |
| Current Age | 28 |
| Height | 5 ft 6 in (1.68 m) |
| Nickname | Podi (Little) Sana, Kusalaa |
| T-Shirt No. | 55 |
| Playing Roll | Wicket-keeper batsman |
| Batting Style | Left-handed |
| Bowling Style | Left-arm medium |
| Test Debut | 28 August 2015 v India (cap 130) |
| ODI Debut | 13 January 2013 v Australia (cap 155) |
| T20 Debut | 26 January 2013 v Australia (cap 48) |
| Last Test | 21 February 2019 v South Africa |
| Last ODI | 10 March 2019 v South Africa |
| Last T20 | 11 January 2019 v New Zealand |
| Twitter | @kusaljperera |
| Instagram | @kjp_130 |
| Major Teams  | Sri Lanka, Colts Cricket Club, Rajasthan Royals, Ruhuna, Schools Invitation XI, Southern Express, Sri Lanka A, Sri Lanka Under-19s, Wayamba |