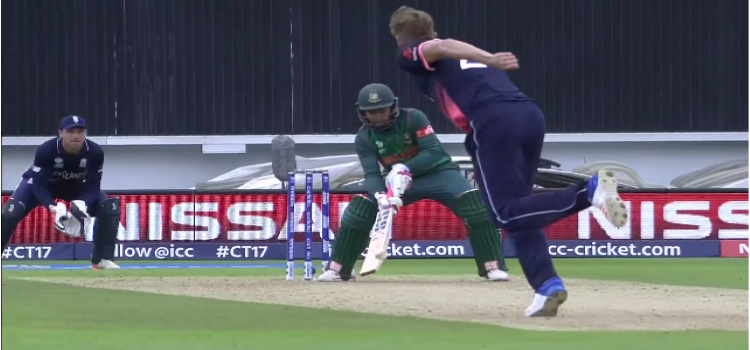 Mushfiqur Rahim (মুশফিকুর রহিম); is a versatile wicket-keeper middle-order right-handed batsman who can bat at any position from opening innings to number six. He has represented his national side Bangladesh Cricket Team in all three formats of International Cricket and captained his national side too. Mushfiqu made his first-class cricket debut for Rajshahi Division during 2006 and has played his first-class cricket for Sylhet Division and Rajshahi Division during 2007 and 2008.
Rahim made his debut in the Bangladesh Premier League Sylhet Sixers (সিলেট সিক্সার্স)during the inaugural edition of BPL 2012 for Duronto Rajshahi and have represented Sylhet Sixers  (সিলেট সিক্সার্স), Sylhet Super Stars (সিলেট সিক্সার্স), Barisal Bulls (বরিশাল বুলস) and Rajshahi Kings (রাজশাহী কিংস).
Mushfiqur Rahim captained Bangladesh U-19 squad which included future stars Shakib Al Hasan and Tamim Iqbal during 2006 U-19 Cricket World Cup hosted by Sri Lanka, won by Pakistan U-19 under the captaincy of Pakistan current skipper Sarfraz Ahmed for the 2nd time against runner-up U-19 India under the captaincy of Virat Kohli current skipper to India.
Intl. Cricket Records
He is the first wicket-keeper batsman in the history of International Cricket to score a double hundred in a Test match with his highest individual 219* runs off 421 balls unbeaten against Zimbabwe in November 2018. Mushfiq is short, very quick on feet and behind the stumps who made his Test debut at 16 years of age against England and became the youngest player at Lord's.
He becomes the first Bangladeshi player to reach 100 dismissals in a Test match and 41st wicket-keeper to achieve this feat in a Test match. He is the second Bangladesh player to score 4000 runs in Test match just after Tamim Iqbal. Mushfiqur Rahim made his debut in the Sri Lanka Premier League for Nagenahira Nagas for the inaugural edition of the SL Premier League in 2012.
Mushfiqur Rahim made his debut in Pakistan Super League for Karachi Kings during the first edition of PSL 2016. In April 2019, he was named in Bangladesh's squad for the 2019 Cricket World Cup.
Mushfiqur Rahim Career Stats
| | | | | |
| --- | --- | --- | --- | --- |
| Match Format | Test | ODI | T20 | First Class |
| Matches | 66 | 201 | 77 | 276 |
| Runs Scored | 4,006 | 5,392 | 1,138 | 8,209 |
| 100s/50s | 6/19 | 6/32 | -/4 | 10/51 |
| Highest | 219* | 144 | 72* | 145* |
| 6s/4s | 30/478 | 74/430 | 48/98 | - |
| Batting Averages | 34.83 | 34.34 | 19.62 | 38.35 |
| Strike Rate | 46.90 | 46.90 | 119.16 | - |
| Balls Bowled | - | - | - | - |
| Wickets | - | - | - | - |
| Bowling Averages | - | - | - | - |
| 5-Wickets Haul | - | - | - | - |
| Best Bowling | — | - | - | - |
| Catches/Stumps | 99/13 | 162/42 | 31/28 | 230/79 |
| ICC Batting Rankings | 32 | 14 | 52 |  - |
| ICC Bowling Rankings | - | - | - | - |
Mushfiq as Captain Career
| | | | | | | | |
| --- | --- | --- | --- | --- | --- | --- | --- |
| Matches Format | Matches | Won | Lost | Drawn | Tied | No result | Win % |
| Test | 34 | 7 | 18 |  9 | 9 | – |  20% |
| ODI | 37 | 11 | 24 | - | - | 2 |  29% |
| T20 | 23 | 8 | 14 | - | | 1 | 34% |
Mushfiqur Rahim Profile
| | |
| --- | --- |
| Full Name | Mohammad Mushfiqur Rahim |
| Date of Birth | 9 June 1987 Bogra, Bangladesh |
| Current Age | 31 |
| Height | 5 ft 4 in (1.63 m) |
| Nickname | Mushy, Mushfiq, Mona |
| T-Shirt No. | 15 |
| Playing Roll | Wicket-keeper Batsman |
| Batting Style | Right-handed |
| Bowling Style | Right-arm medium |
| Test Debut | 26 May 2005 v England (cap 41) |
| ODI Debut | 6 August 2006 v Zimbabwe (cap 86) |
| T20 Debut | 28 November 2006 v Zimbabwe (cap 6) |
| Last Test | 30 November 2018 v West Indies |
| Last ODI | 20 February 2019 v New Zealand |
| Last T20 | 22 December 2018 v West Indies |
| Twitter  | @mushfiqur15 |
| Instagram  | @mushfiqurofficial |
| Major Teams  | Bangladesh, Bangladesh Under-19s, Karachi Kings, North Zone (Bangladesh), Rajshahi Division, Rajshahi Kings, Sylhet Division, Sylhet Royals |