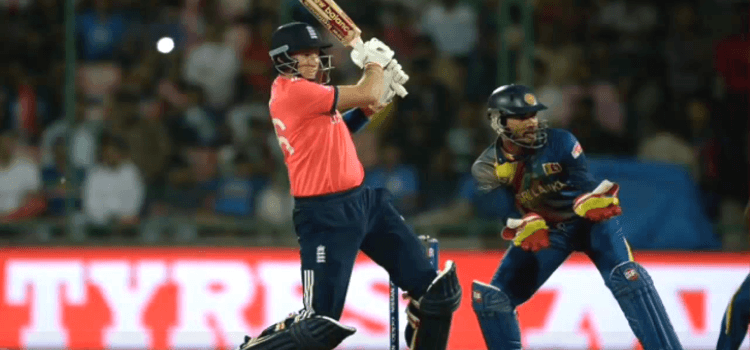 Joe Root is an England cricketer. Joseph Edward Root is the full name of Joe Root. He was born on December 30, 1990, Sheffield, South Yorkshire, England. Root height is 183 cm (6 ft 0 in). Joe is right-handed batsman, right-arm off break, right-arm leg break bowler. Joe Root is currently captain of the England Test Cricket Team. He is one of the best batsmen in the world with predominantly fields at second slip or mid-on. He usually opens the batting and occasional off-spinner, with a similar style to former England captain Michael Vaughan.
During Ashes Series 2013, Root selected to bat at number 4,  he scored 90 runs off 39 balls while chasing the highest T20 International target in 2013 by Australia, Aaron Finch scored his second career-best 156 runs. Australia set a massive target of 249, England lost the game by 39 runs only. During games, Ashes Series 2013 Root was bowled out for nought, his maiden golden duck in his ODI Career. Joe Root made debut for first-class for Yorkshire v Derbyshire at Abbeydale Park on July 18, 2007, by picking up the wicket of Adam Lyth.
Root was selected for the Under 19 Cricket World Cup in New Zealand v Hong Kong and scored unbeaten 70. Root joined Darren Lehmann Academy in Adelaide, South Australia to fine tune his game. Joe named for the first time as England 15 men squad for ICC Champion Trophy 2013. His highest score during his first ICC Champion Trophy 2013 was 68 runs for 55 balls v Sri Lanka. In the semi-final of Champion Trophy, 2013 Root scored 48 runs for 71 balls and helped England 7 wicket victory over South Africa.
Intl. & T20 Cricket Stats
Root scored 200* runs for 298 balls during the first Test match as part of the England squad for the Sri Lankan tour in 2014. England scored the highest Test score against Sri Lanka 575/9d. Joe Root scored his career-best 254 runs against Pakistan at Old Trafford, which is second highest by an English player and third-best overall during Pakistan tour of England 2016.
Root became the 80th full-time Test Captain for England Cricket Team on February 13, 2017, following the retirement of Alastair Cook from international cricket. During the South Africa tour of England, Root scored 190 runs his 12th Test century and became 6th English cricketer to score highest runs on his Captaincy debut match.
Joe Root partnered for the first time in test cricket with captain Alastair Cook as an opening batsman during Ashes Series 2013. Root ruled out for 2014 ICC World due to sustaining a broken thumb in final ODI during Ashes Series 2014. He became the third-fastest batsman to score 4000 runs in ODIs 91 on September 29, 2017, against West Indies. Root made his debut in KFC Big Bash League for Sydney Thunder in BBL 2019.
Achievements
Joe Root named ICC Test Team of the Year 2014, 2015 and 2016 and ICC ODI Team of the Year 2015 and 2018.

Wisden Cricketer of the Year 2014.

England Cricketer of the Year 2015.

England Limited Over Cricketer of the Year 2015.

Fan's Player of the Year 2015.
Joe Root Career Stats
| | | | | |
| --- | --- | --- | --- | --- |
| Match Format | Test | ODI | T20 | First Class |
| Matches | 80 | 123 | 258 | 137 |
| Runs Scored | 6,685 | 5,084 | 787 | 10,474 |
| 100s/50s | 16/41 | 14/29 | 4/0 | 25/56 |
| Highest | 254 | 133* | 90 | 254 |
| 6s/4s | 19/755 | 40/407 | 16/80 | – |
| Batting Averages | 49.51 | 35.77 | – | 48.26 |
| Strike Rate | 55.44 | 86.77 | 128.59 | – |
| Balls Bowled | 1,968 | 1,342 | 84 | 3,613 |
| Wickets | 20 | 20 | 6 | 40 |
| Bowling Averages | 49.30 | 64.95 | 23.17 | 46.00 |
| 5-Wickets Haul | – | – | – | – |
| Best Bowling | 2/9 | 3/52 | 2/9 | 4/5 |
| Catches/Stumps | 91/– | 56/– | 15/– | 128/– |
| ICC Batting Rankings | 6 | 4 | 23 | – |
| ICC Bowling Rankings | 94 | – | – | – |
Joe Root Profile
| | |
| --- | --- |
| Full Name | Joseph Edward Root |
| Date of Birth | 30 December 1990, Sheffield, South Yorkshire, England |
| Current Age | 28 Years |
| Height | 183 m (6 ft 0) |
| Nickname | Rooty |
| T-Shirt No. | 66 |
| Playing Roll | Batsman |
| Batting Style | Right-handed batsman |
| Bowling  Style  | Right-arm off the break, right-arm leg break |
| Test Debut | 13 December 2012 v India (Cap-655) |
| ODI Debut | 11 January 2013 v India  (Cap-267) |
| T20 Debut | 22 December 2012 v India  (Cap-63) |
| Last Test | 9 February 2019 v West Indies |
| Last ODI | 22 February 2019 v West Indies |
| Last T20 | 6 July 2018 v India |
| Twitter  | @root66 |
| Instagram  | @root66 |
| Major Teams  | England, England Lions, England Under-19s, Sydney Thunder, Yorkshire, Yorkshire 2nd XI, Yorkshire Academy, Yorkshire Under-17s |