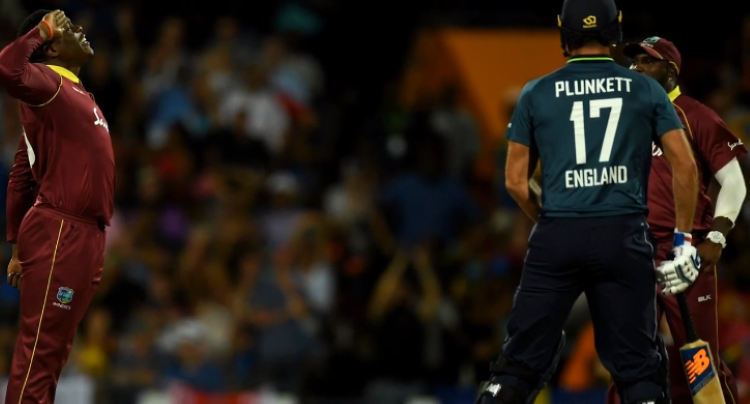 Sheldon Shane Cottrell is a left-arm medium fast bowler with right-handed batting style. He represented West Indies Cricket Team in all three formats of International Cricket. He made his first-class cricket debut for Jamaica against Guyana at St Elizabeth, on Feb 4, 2011, in a Regional Four Day Competition. In 2016 he started playing his first-class cricket for Trinidad and Tobago to present. Cottrell is known for his wicket celebration, he marches toward batsman and solutes him toward pavilion followed by straight-arm dab after every wicket as Cottrell is a Jamaican Defence Force soldier.
Sheldon Cottrell made his debut in the Caribbean Premier League for Antigua Hawksbills during the inaugural edition of CPL in 2013 and 2014 CPL and later he joined St Kitts and Nevis Patriots for the CPL 3rd edition in 2015 and retained by the same franchise-present. Cottrell made his debut in Global T20 Canada during the inaugural edition for  Vancouver Knights in June 2018, Vancouver Knight was victorious and Sheldon Cottrell became leading wicket-taker of the tournament with 16 wickets in eight matches.
Sheldon became part of the Leeward Islands national cricket team in the Professional Cricket League in May 2018. Leeward Islands cricket team is a first-class cricket team that is part of the West Indies Cricket Board.
Sheldon Cottrell Career Stats
| | | | | |
| --- | --- | --- | --- | --- |
| Match Format | Test | ODI | T20 | First Class |
| Matches | 2 | 10 | 13 | 47 |
| Runs Scored | 11 | 14 | 11 | 604 |
| 100s/50s | - | - | - | - |
| Highest | 5 | 4 | 8* | 48* |
| 6s/4s | 5/25 | 0/1 | - | Â - |
| Batting Averages | 2.75 | 7.00 | 3.66 | 15.89 |
| Strike Rate | 38.00 | 39.62 | - | - |
| Balls Bowled | 276 | 252 | 388 | 5,145 |
| Wickets | 2 | 20 | 15 | 104 |
| Bowling Averages | 98.00 | 18.70 | 26.80 | 26.86 |
| 5-Wickets Haul | - | - | 1 | 3 |
| Best Bowling | 1/72 | 4/28 | 5/46 | 5/38 |
| Catches/Stumps | - | 5/- | 4/- | 18/– |
| ICC Batting Rankings | - | | - | - |
| ICC Bowling Rankings | - | 95 | 79 | - |
Sheldon Cottrell Profile
| | |
| --- | --- |
| Full Name | Sheldon Shane Cottrell |
| Date of Birth | 19 August 1989 Kingston, Jamaica |
| Current Age | 29 |
| Height | ——- |
| Nickname | Windies |
| T-Shirt No. | 19 |
| Playing Roll | Bowler |
| Batting Style | Right-handed |
| Bowling Style | Left-arm fast-medium |
| Test Debut | 6 November 2013 v India (cap 297) |
| ODI Debut | 25 January 2015 v South Africa (cap 169) |
| T20 Debut | 13 March 2014 v England (cap 62) |
| Last Test | 20 December 2014 v South Africa |
| Last ODI | 2 March 2019 v England |
| Last T20 | 10 March 2019 v England |
| Twitter  | @salutecotterell |
| Instagram  | @salutecottrell |
| Major Teams  | West Indies, Barbados Tridents, Sagicor High-Performance Centre, St Lucia Zouks, Trinidad & Tobago, Trinidad & Tobago Red Steel, Trinidad & Tobago Under-19s, West Indies A |