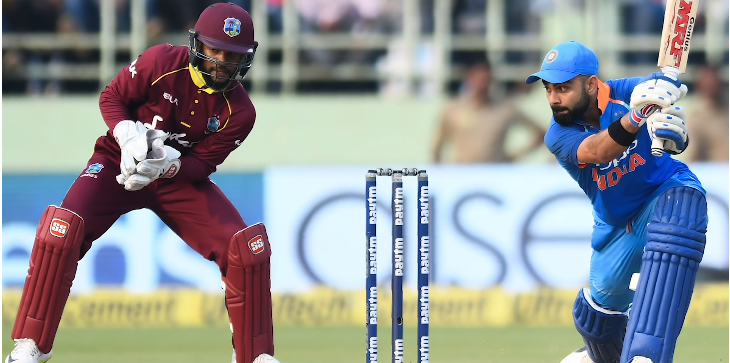 Shai Hope is a is left-handed wicket-keeper batsman who represents West Indies Cricket Team in all three formats of International Cricket. Hope born on 10 November 1993, Saint Michael, Barbados, but raised in Sussex, England as he played his club cricket in England with an intention to qualify and play for the England Cricket Team. He has been named as Men's Cricketer of the Year, Test Cricketer of the Year and the ODI Cricketer of the Year at the annual Cricket West Indies' Awards in 2014. In April 2019, he was named in the West Indies' squad for the 2019 Cricket World Cup.
Shai Hope made his first-class cricket debut Barbados in 2012 and scored a double hundred of his first-class at 21 years of age with 211 runs against Windward Isles during the Regional Four Day Competition during season 2014-15 at Kensington Oval on the last day of the match. In August 2017, Shai Hope formed a partnership of 246 runs along with Kraigg Brathwaite against England in a Test match and recorded West Indies first win over England away home since 2000.
Hope made his debut in the Caribbean Premier League for Barbados Tridents during the 3rd season of CPL 2015 and then he rejoined the same franchise in 2018 and retained by the same franchise-present.
Shai Hope Career Stats
| | | | | |
| --- | --- | --- | --- | --- |
| Match Format | Test | ODI | T20 | First Class |
| Matches | 27 | 51 | 9 | 54 |
| Runs Scored | 1400 | 1,662 | 173 | 3322 |
| 100s/50s | 2/5 | 4/7 | 0/1 | 8/12 |
| Highest | 147 | 146* | 55 | 215* |
| 6s/4s | 6/171 | 32/124 | 9/21 |  18/372 |
| Batting Averages | 28.57 | 47.48 | 24.71 | 38.18 |
| Strike Rate | 42.76 | 72.38 | 144.18 | 44.65 |
| Balls Bowled | - | - | - | - |
| Wickets | - | - | - | - |
| Bowling Averages | - | - | - | - |
| 5-Wickets Haul | - | - | - | - |
| Best Bowling | - | - | - | - |
| Catches/Stumps | 32/0 | 38/8 | 3/- | 57/- |
| ICC Batting Rankings | 56 | 10 | 100 | - |
| ICC Bowling Rankings | - | - | - | - |
Shai Hope Profile
| | |
| --- | --- |
| Full Name | Shai Diego Hope |
| Date of Birth | 10 November 1993 Saint Michael, Barbados |
| Current Age | 25 |
| Height | 5′ 9" |
| Nickname | King Kohli |
| T-Shirt No. | 4 |
| Playing Roll | Left arm medium, Batsman |
| Batting Style | Right-handed |
| Bowling Style | ——- |
| Test Debut | 1 May 2015 v England (cap 302) |
| ODI Debut | 16 November 2016 v Sri Lanka (cap 175) |
| T20 Debut | 29 December 2017 v New Zealand (cap 68) |
| Last Test | 9 February 2019 v England |
| Last ODI | 2 March 2019 v England |
| Last T20 | 10 March 2019 v England |
| Twitter | @shaidhope |
| Instagram  | @shaidhope |
| Major Teams | West Indies, Barbados, Barbados Tridents, Barbados Under-19s |