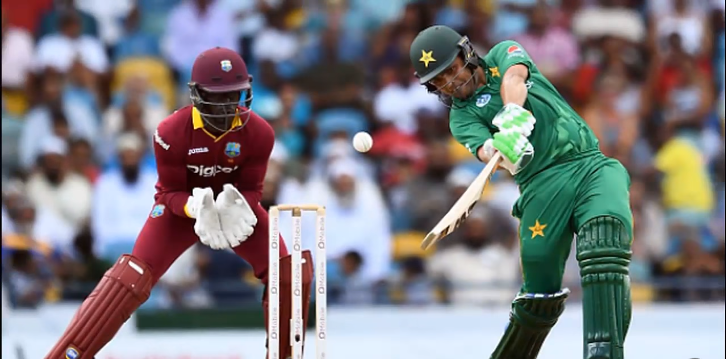 England has a number of beautiful cricket grounds but Trent Bridge is very special in this matter. Trent Ground is indeed a beautiful cricket stadium and ranked as one of the beautiful stadiums in the world. According to the  Trent Bridge Ground Fixture has hosted Natwest T20 Blast, National T20 Cup and England cricket matches. The Ground will host the One Day International series between England and Pakistan, who will meet World Cup 2019 host England on Monday 03, 2019.
Nottinghamshire will host five matches of mega-event ICC 2019 Cricket World starting from the 2nd match of World Cup fixture to be played between Pakistan and West Indies on May 31, 2019. Australia will face West Indies at Nottingham Cricket Ground on Thursday, June 06, 2019. The 4th match will be hosted by Trent Bridge between India and New Zealand and the 5th match between Australia and Bangladesh on June 13th and June 20th, respectively.
ICC Mega Event
The ground has hosted ICC mega event in the recent past just now in July 2019. According to the Trent Bridge Ground Fixture, for ICC WC 2019 below schedule. 
| | | | | | | |
| --- | --- | --- | --- | --- | --- | --- |
| May 31, 2019 | Friday | Pakistan Vs. West Indies | Trent Bridge | Nottingham | 2:30 PM | 9:30 AM |
| June 03, 2019 | Monday | England Vs. Pakistan | Trent Bridge | Nottingham | 2:30 PM | 9:30 AM |
| June 06, 2019 | Thursday | Australia Vs. West Indies | Trent Bridge | Nottingham | 2:30 PM | 9:30 AM |
| June 13, 2019 | Thursday | India Vs. New Zealand | Trent Bridge | Nottingham | 2:30 PM | 9:30 AM |
| June 20, 2019 | Thursday | Australia Vs. Bangladesh | Trent Bridge | Nottingham | 2:30 PM | 9:30 AM |
Tickets Policy 
Tickets can be purchased in three different ways, including buying online, calling the ticket office on 0115 899 0300, or by visiting the Ticket Office at Trent Bridge in person. There is on arrival tickets policy at the ground, can be purchased from window counters situated on Bridgford Road, adjacent to the Hound Road turning. Purchased tickets will be posted within two working days to address given by the applicant. You can request a specific seat, and there is no purchase limit.
Ticket office remains open from Monday to Friday: 9.30 am-4.30 pm, Saturday: 9.30 am-1 pm and Opening hours are extended on matchdays. Children under three years of age are allowed in cricket ground subject to not occupy allocated seats if they wish to purchase a place that available at the standard price of a junior ticket. Requirements of an under 16 or 21 years of age, the person presenting the ticket must be aged under 16, and Photo ID may be requested at the point of entry for all under 21 tickets.
Food and Drinking Policy
Food items can be brought to a cricket stadium, including soft drinks and food, as long as they are in plastic containers. However, alcohol, glassware, and metal cutlery are not permitted at all; all bags will be searched upon entry to the ground. Musical instruments are strictly prohibited from bringing to the cricket stadium, including drums, whistle, or any other to ensure an enjoyable environment for all supporters.
All restaurants at the ground are booked as part of a hospitality package-further information can be obtained by calling the Trent Cricket Ground Hospitality team on 0844 811 8712. Fast food and concession stalls are serving an array of catering options to suit all tastes and dietary requirements.
Car Parking Guide
Car Parking; Paid car parking slots are available alongside the River Trent at Victoria Embankment opposite side of Trent Bridge to the cricket ground-500 yards away.
By Bus, Bus station includes Cotgrave Connection, Centrebus 9, Ruddington Connection, Keyworth Connection, and The Rushcliffe Greens are accessible by The Trent Barton services 22. Other roots to Trent Bridge Cricket Ground via Nottingham Railway Station include bus numbers 1, 2, 3, 5, 6, 7, 8, 9, 10, and 11.
By Train, Trent Bridge Railway station is only at 20 minutes walk from the station to Trent Bridge Cricket Ground.
By Bikes, Bikes can be parked at the Stewarded Car Park area at the Bridge Field Car Park on Bridgford Road, a short walk from the ground.
Weather Predictions 
| | | | |
| --- | --- | --- | --- |
| Averages Weather | May 2019 | June 2019 | July 2019 |
| Temperature Ave. | 51°F | 57°F | 62°F |
| High Temperature | 59°F | 64°F | 70°F |
| Low Temperature | 43°F | 50°F | 54°F |
| Rainfall Averages | 50 MM | 70 MM | 50 MM |
| Rainfall all days | 8 Days | 9 Days | 9 Days |
| Clouds | Partly Cloudy | Mostly Clear | Mostly Clear |
| Precipitation | 22% to 31% | 21% to 29% | 22% to 31% |
| Wind Speed | 9.6 m/h to 13.7 m/h | 9.5 m/h to 13.5 m/h | 9.5 m/h to 13.6 m/h |
| Humidity | Muggy | Comfortable | Muggy |