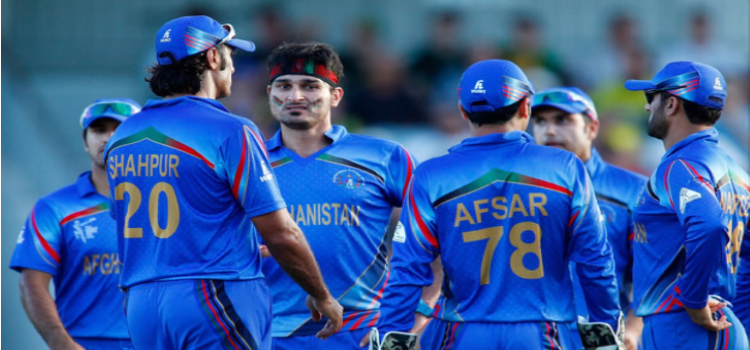 Hamid Hassan is a right-arm fast bowler who plays for his national side Afghanistan Cricket Team and represented his team in ODI &T20I formats on International Cricket. Hassan was born in Nangarhar Province, Afghanistan, but raised in Pakistan until 2007 he lived in Pakistan city Peshawar and played first-class cricket in the strong Pakistan domestic cricket structure. His teammates Mohammad Shahzad, Mohammad Nabi, Asghar Afghan, and Shapoor Zadran.
He has been included by the Afghan Cricket Board in World Cup 2019 and International Cricket Council (ICC) named him as one of the five surprises picks for the tournament. Hamid played his first-class cricket for Speen Ghar Tigers and Band-e-Amir Dragons for Amanullah Khan Regional One Day Tournament and  Ahmad Shah Abdali 4-day Tournament during first-class cricket season 2014-16 and 2017-18 respectively.
Hassan is the first Afghan cricketer to play cricket at Lords when he was called to join MCC Young Cricketers for Marylebone Cricket Club and in 2011 edition while playing for MCC he took 7 wickets against Nottinghamshire. Hamid Hassan signed Skegness Cricket Club in the  Lincolnshire Premier League and took his career-best bowling 7/53 as debutant during season 2009.
He joined Barisal Burners (বরিশাল বুলস) during the first edition of Bangladesh Premier League in 2012 and retained by the same franchise in for the next season in BPL 2013. Hassan has played the 2009 Cricket World Cup Qualifier and 2011 Cricket World Cup Qualifier for Afghanistan Cricket Team. Hamid is the 6th fastest bowler in the history of ICC to take 50 wickets which he completed in his first 26 innings.
Hamid Hassan Career Stats
| | | | | |
| --- | --- | --- | --- | --- |
| Match Format | Test | ODI | T20 | First Class |
| Matches | - | 32 | 22 | 13 |
| Runs Scored | - | 92 | 50 | 58 |
| 100s/50s | - | - | - | - |
| Highest | - | 17 | 22 | 26 |
| 6s/4s | - | 2/9 | 2/3 | 3/6 |
| Batting Averages | - | 7.07 | 16.66 | 5.27 |
| Strike Rate | - | 53.80 | 108.69 | 41.72 |
| Balls Bowled | - | 1,518 | 478 | 2,500 |
| Wickets | - | 56 | 32 | 67 |
| Bowling Averages | - | 20.58 | 16.34 | 22.23 |
| 5-Wickets Haul | - | 1 | - | 6 |
| Best Bowling | - | 5/45 | 4/22 | 7/61 |
| Catches/Stumps | - | 4/– | 2/– | 3/– |
| ICC Batting Rankings | - |  - | - | - |
| ICC Bowling Rankings | - | - | - | - |
Hamid Hassan Profile
| | |
| --- | --- |
| Full Name | Hamid Hassan |
| Date of Birth | 1 June 1987 Nangarhar Province, Afghanistan |
| Current Age | 31 |
| Height | 6'5" |
| Nickname | Rambo of Afghanistan cricket |
| T-Shirt No. | 66 |
| Playing Roll | Bowler |
| Batting Style | Right-hand bat |
| Bowling Style | Right-arm fast |
| Test Debut | ————- |
| ODI Debut | 19 April 2009 v Scotland (cap 3) |
| T20 Debut | 1 February 2010 v Ireland (cap 3) |
| Last Test | ————— |
| Last ODI | 14 July 2016 v Ireland |
| Last T20 | 27 March 2016 v West Indies |
| Twitter  | @hamidhassanhh |
| Instagram | @hamidhassanhh |
| Major Teams  | Afghanistan, Marylebone Cricket Club, Marylebone Cricket Club Young Cricketers, Pakistan Customs |