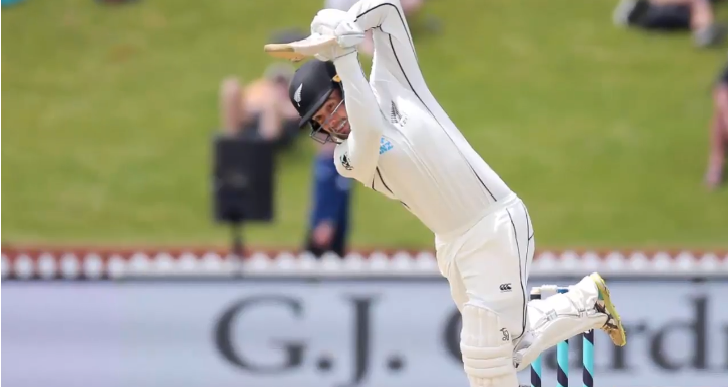 Thomas Ackland Blundell is an aggressive wicket-keeper right-handed batsman with right-arm off break bowling style who was born on September 01, 1990, Willington, New Zealand. Tom represented the New Zealand national side in just two Test matches and 3 T20I as of April 2019. Blundell is still uncapped in One Day International however has been picked up for ICC 2019 World Cup for NZ. He got a chance after becoming T20 squad for New Zealand by replacing Martin Guptill during first T20I game.
In the same year, Blundell replaced injured BJ Watling in a Test match series against West Indies as wicket-keeper and made his Test debut for NZ on December 1, 2017, and scored 107 runs unbeaten and became the first wicket-keeper after Matt Prior since 2007 to score a century on his Test debut. Blundell made his first international appearance during the Under-19 Cricket World Cup 2010 hosted by New Zealand. Blundell made his first-class cricket debut for Wellington during season 2013.
Tom Blundell got his first chance to play international cricket for New Zealand when he became part of NZ squad for a T20I against Bangladesh as a wicket-keeper batsman and made his T20I debut as on 8 January 2017.  In April 2019, he was named in NZ squad for ICC 2019 World Cup and named in five surprise picks for the tournament by International Cricket Council.
Tom Blundell Career Stats
| | | | | |
| --- | --- | --- | --- | --- |
| Match Format | Test | ODI | T20 | First Class |
| Matches | 2 | - | 3 | 51 |
| Runs Scored | 136 | - | 17 | 2,793 |
| 100s/50s | 1/- | - | - | 6/12 |
| Highest | 107* | - | 14 | 153 |
| 6s/4s | 1/17 | - | - | 13/375 |
| Batting Averages | 68.00 | - | 17.00 | 37.74 |
| Strike Rate | 56.90 | - | 80.95 | 55.77 |
| Balls Bowled | – | – | – | 54 |
| Wickets | – | – | – | 1 |
| Bowling Averages | – | – | – | 27.00 |
| 5-Wickets Haul | – | – | – | - |
| Best Bowling | – | – | – | 1/15 |
| Catches/Stumps | 2/- | - | 1/0 | 125/6 |
| ICC Batting Rankings | - |  - | - | - |
| ICC Bowling Rankings | - | - | - | - |
Tom Blundell Profile
| | |
| --- | --- |
| Full Name | Thomas Ackland Blundell |
| Date of Birth | 1 September 1990 Wellington, New Zealand |
| Current Age | 28 |
| Height | —- |
| Nickname | Saffell |
| T-Shirt No. | 66 |
| Playing Roll | Wicket-keeper, batsman |
| Batting Style | Right-handed |
| Bowling Style | Right-arm off break |
| Test Debut | 1 December 2017 v West Indies (cap 273) |
| ODI Debut | —————— |
| T20 Debut | 8 January 2017 v Bangladesh (cap 73) |
| Last Test | 9 December 2017 v West Indies |
| Last ODI | ——————- |
| Last T20 | 3 February 2018 v Australia |
| Twitter  | @westbrom_fc |
| Instagram  | [email protected]_ |
| Major Teams | New Zealand, New Zealand Under-19s, Wellington, Wellington A, Wellington Under-19s |