Willow TV is wholly devoted to broadcasting and live streaming cricket events, including recorded replays, match highlights and much more. It's a subscription-based channel that only has broadcasting rights within the USA and Canada. The chain is commonly known as Willow Cricket, Willow Extra, and Willow Canada. Willow TV is an official media partner with International Cricket Council and different cricket boards for broadcasting any bilateral series or ICC mega-events.
The channel broadcasts cricket matches and cricket related programs which includes different drafts or opening ceremonies of league cricket. Willow TV, Willow Extra or Willow Canada have broadcasting rights for ICC mega-events like Cricket World Cup. And Champions Trophy, T20 Cricket World Cup and Qualifier tournaments. The channel has broadcasting rights for the Indian Premier League. Pakistan Super League, Big Bash League, Caribbean Premier League, and T10, etc.
The dedication of Willow TV has driven various innovations in the coverage of cricket live streaming. For the cricket fixtures, editorial, and video-based live scorecards. The channel has a dedicated mobile app for operating systems. Like Android, iOS, Chromecast and added to Apple TV for this purpose.
Willow TV Live Stream
The dedication of Willow Live Cricket towards cricket live streaming is the most popular. The favorite source for cricket lovers in the USA and Canada. Willow TV broadcasting and live streaming rights with different cricket boards. It holds the rights of airing bilateral cricket series like Test, One Day International or T20 and for league cricket competitions.
Willow TV has broadcasting and lives streaming rights for following cricket boards. For Cricket Australia, Pakistan Cricket Board, Cricket West Indies, Sri Lanka Cricket. And England Cricket board the channel has only access to the United States of America. Willow Extra has broadcasting rights for Bangladesh Cricket Board. And Zimbabwe Cricket and Cricket South Africa for the US and Canada too.
Following Cricket Boards and T20 Leagues Fixtures - Broadcasted by Willow TV
Cricket Australia Fixture
England Cricket Fixture
Pakistan Cricket Fixture
Sri Lanka Cricket Fixture
Cricket West Indies Fixture
Bangladesh Cricket Fixture
Cricket South Africa Fixtures
Zimbabwe Cricket Fixtures
Twenty20 Leagues Broadcast
Big Bash League
Global T20 Canada
Indian Premier League
Pakistan Super League
Mzansi Super Leauge
Euro T20 Slam League
Bangladesh Premier League
Caribbean Premier League
Willow Canada has live streaming rights for Cricket South Africa. Bangladesh Cricket Board and Zimbabwe Cricket for both the USA and Canada too. The channel has live streaming rights with the same cricket board for airing cricket leagues in the USA and Canada also. The channel has paid services within the US territory, but it's free outside the US.
Pakistan Super League, Big Bash League, Bangladesh Premier League, Natwest T20 Blast and T10 league broadcasting rights as well. Watch all your favorite teams and player in action with Willow TV. And Willow Extra or Willow Canada and enjoy the live streaming, cricket highlights, replays and much more.
Willow Live Cricket
The USA Cricket Channel Willow TV has obtained cricket streaming rights for national teams, ICC and league, and other competitions. Although cricket doesn't have that much fan base as soccer. In the USA or North American region but it's increasing over the period.
The channel has obtained live cricket streaming and broadcasting rights in its respective televising areas and signed contracts with different cricket boards. The cricket boards and national teams including Australia, England, Pakistan, India, South Africa, Bangladesh, Sri Lanka, Zimbabwe and West Indies in the USA north region.
However, Willow TV had rights for cricket online streaming rights in New Zealand, which has been replaced by ESPN in 2013. Willow Live Cricket will televise any Test, ODI, T20 series between the countries as mentioned above. ICC events like Cricket World Cup, T20 World Cup or Champions Trophy.
The channel has massive viewership across the USA and North American regions. The channel broadcasting rights for the league and other competitions for cricket streaming in North America. The Willow Live Cricket channel has full rights to air all matches of Pakistan Super League, Caribbean Premier League, KFC Big Bash League, and Bangladesh Premier League.
Hong Kong Cricket Sixes, Karnataka Premier League and Mzansi Super League SA. Furthermore, TV has rights for broadcasting all matches of Indian Premier League only on authenticated streaming or unauthenticated video-on-demand because HotStar holds all other cricket streaming rights in the USA.
Willow Crickets Schedule
Willow TV has a hectic schedule for broadcasting all cricket events happening at the same time for different cricket boards. Than channel came up with two other sister channels commonly known as Willow Extra and Willow Canada as well. The chain commits airing all cricket matches for cricket boards as real-time broadcasts.
For this purpose, the channel has scheduled cricket events like bilateral series, league cricket. Different cricket competitions, cricket programs are subject to be broadcasted. These are the ICC mega-events, leagues like Pakistan Super League, Big Bash League, and Indian Premier League, etc.
Willow TV is fully dedicated to broadcasting cricket in the US from around the globe. The channel broadcasts all events of ICC like the Cricket World Cup, T20 World Cup, Test Championship, Champions Trophy, etc. The channel also cares a lot for the viewers/cricket fans in the US and broadcast the big T20 tournaments.
Willow TV is an official media partner with PCB (Pakistan Cricket Board) and broadcast all matches of the Pakistan Cricket Schedule. The channel has officially announced to be a partner with PCB and airs all games of Pakistan Super League. Although Euro T20 Slam is the first cricket league of its type in Europe and its first edition will start in September.
Willow TV is an official partner with the BCCI Board of Control for Cricket in India for broadcasting IPL matches along with Hotstar. However, Hotstar serves the Hindi commentary. Similarly, Willow TV broadcast all scheduled events Euro T20 Slam and Global T20 Canada, which starts in July and ends up in September every year.
T20 League Schedule
Willow TV airs all matches of IPL, MSL, BPL, CPL, PSL, BBL and Natwest T20 Blast and GT20 Canada and ET20S. Cricket is now a full year game, not a single month or week is evident when you won't find cricket series going on. The T20 format cricket is much more accessible now and names as a festival in few counties which come every year in the same months. 
Big Bash League every year starts at the end of November and finishes off during the last week of December as well. Willow TV broadcast all matches of BBL. Mzansi Super League starts in September, and Caribbean Premier League starts in October. Willow TV aired all scheduled events of MSL and CPL. 
Watch Cricket FREE Online
Watch FREE Live Streaming with TV Everywhere at Willow TV network live stream cricket matches in UHD video quality. The channel is best known for its IPL Live Streaming, PSL Live Streaming, CPL Live Streaming. BPL Live Streaming, and BBL Live Streaming without any interruption and ads free. Millions of cricket fans from the US and Canada region have been waiting for a long time for a particular channel.
So the Willow TV is an official broadcaster on behalf of ICC and all cricket boards for its broadcast in the US region. The Willow Cricket Channel is available on YouTube and Willow DirecTV and dish network channel 712. You can access via IPTV Verizon FiOS Channel 806 (HD), Apple TV and Willow TV. Cricket channel has an exclusive fan base in Canada and fans can enjoy every moment of a cricket match.
Willow TV Channel is available on most satellite and cable networks. For a minimal monthly subscription fee or as part of Sports Package or South Asian packages. The channel is available on most Satellite and Cable Networks for a simple monthly subscription fee or as part of Sports Packages or South Asian packages. The channel can easily be accessed without worrying about the location; if you are not from the US region, you can use VPN to access Willow TV.
ICC Test Championship
Being a media partner with different cricket boards the channel broadcasting rights of all Test matches of the cricket boards mentioned above. The inaugural edition of Test Championship will start from this year, and this is the most extended sports championship format.  The first match of Test Championship will begin from August 1 between England and Australia at Birmingham Cricket Ground.
The 1st Test Championship will be contested between the top 9 nations. England, Australia, New Zealand, Pakistan, India, South Africa, Sri Lanka, West Indies, and Bangladesh. Willow TV will broadcast all matches of ICC Test Championship between the top 9 cricket nations. The channel is an official media partner with all cricket boards for broadcasting cricket. 
Youtube Cricket Streaming
Watch Willow TV Live Streaming with YouTube over the official channel of the network. The cricket viewers from the US and Canada region can access Willow Cricket official YouTube channel. The Willow Cricket channel will provide dedicated ads-free cricket streaming online during ICC World Cup. Willow TV also broadcast domestic cricket inside the USA.
Non paying users can watch only highlights of previous matches; however, users can validate their accounts by linking their YouTube and Willow TV account. YouTube launched paid live streaming with Willow Tv in 2011 very first match aired by Willow Team on Willow YouTube Official TV were India Tour of England.
Willow Cricket Highlights
Admittedly, many people miss live action of cricket matches if it is scheduled on working days. And some parts of the game in working hours. A true cricket fan once finishes off the routine work he loves to watch match highlights or recorded replays of any past event. No problem, if you are going through the same situation and miss the live streaming of any cricket match, you can watch match highlights at Willow TV.
Match highlights are of two types like within a single video of five minutes of more important moments are covers. For a Test, ODI or T20 format, Willow TV has full-fledged cricket highlights including all boundaries, crucial moments, catches and winning streaks as well. Watch highlights for FREE only at Willow TV for the viewers of the US and enjoy the same excitement as a live-action. 
Subscription Packages
Willow is the premier broadcaster of cricket in the United States and Canada which provides on-demand video streaming of International and regional Cricket events. The paid subscriptions that featured with live cricket streaming replays, highlights, interactive scorecards and interactive statistics. The channel has developed apps for both Android and iOS. Browser-based streaming is also available for desktop users.
Initially, Willow TV offered $99 six-month subscriptions to cricket fans in the USA and Canada and payment made through Google Checkout. The Premium subscription of Willow TV can be purchased in as low as $11.99/month and renewable every month; you will be given access to Live Streaming, Highlights & Replays in HD.
Willow TV Mobile App
Many web applications are available at Play Store or at the App Store for Android or iOS app users which surely live stream cricket. But not all are known as the best app by the cricket fans for their issues which are not adequately addressed by the developers. However, some of the great apps are available at the Play Store or at the App Store, which is best known for the quality and real-time fast streaming.
If we look at the user experience, not everyone likes the ads or delays in live-action, and people leave those apps anonymously. Everybody loves to stay updated whichever sports he/she likes because every single contest between top teams comes up with excitement. Cricket lovers stick to the channels, newspapers or curiously try to find upcoming fixtures, live scores or match highlights of any match. 
Download Willow TV App from Google App Store or visit the Willow TV website. Willow TV is the leader in online cricket, now brings its exclusive coverage live & on-demand action of the cricket matches to your Android and iOS devices. You can also download and install the APK file for your Chromecast, Macbooks, laptops, and PCs version. Install the APK file and configure all settings properly to run Willow TV and enjoy cricket stuff.
App Features
The best with visuals, uninterrupted coverage, free from buffering, adaptive technology and coverage is available on desktop and Smartphones. Live streaming is using adaptive technology, making the buffer-free availability of all cricket matches. 
Willow TV app keeps you notified with the most recent and trending videos about cricket events, matches like best catch, century by the batsman, etc. 

Another good news for the cricket fans that you can download any video from Willow TV app in any quality whatever you like. 

Willow TV app holds surprisingly high ratings because of its dedication and coverage of every aspect of news from the cricket world. 

The app keeps you updated with detailed statistics, live score of every match, photo galleries and pre-post match analytics by the experts. 

Willow TV App is the best Cricket App for live streaming, live scorecards, live cricket commentary, highlights, and replays.
Unlimited cricket action full of fours, sixes, wickets, videos, highlights and much more you can watch your favorite team playing Live on iPhone, iPad or Chromecast.
ICC Events Broadcast
Willow HD Live has broadcasted many ICC events since 2015 including, ICC T20 World Cup Qualifiers, ICC Under 19 World Cup and ICC Women's World Cup. Furthermore ICC Women's T20 World Cup, ICC World Cup, and ICC Champions Trophy. List of ICC events on Willow Live Cricket, Willow HD Live.
| Year | Willow TV ICC Events | Country |
| --- | --- | --- |
| 2015 | 2016 ICC T20 World Cup Qualifier | Ireland and Scotland |
| 2016 | 2016 ICC T20 World Cup | India |
| 2016 | 2016 ICC Under 19 World Cup | Bangladesh |
| 2017 | 2017 ICC Champions Trophy | England and Wales |
| 2017 | 2017 ICC Women's World Cup | England and Wales |
| 2018 | 2019 ICC World Cup Qualifier | Zimbabwe |
| 2018 | 2018 ICC ICC Under 19 World Cup | New Zealand |
| 2018 | 2018 ICC Women's World T20 Cup | West Indies |
| 2019 | 2019 ICC World Cup 2019 | England and Wales |
| 2019 | 2019 ICC T20 World Cup Qualifier | UAE |
| 2020 | 2020 ICC World Cup | England and Wales |
| 2020 | 2020 ICC World Cup 2019 | South Africa |
| 2021 | 2021 ICC Champions Trophy | India |
| 2021 | 2021 ICC T20 World Cup | Australia |
| 2021 | 2021 ICC Women's World Cup | New Zealand |
| 2022 | 2022 ICC Under 19 World Cup | West Indies |
| 2022 | 2022  ICC Women's World T20 Cup | South Africa |
| 2022 | 2023 ICC World Cup Qualifier | Zimbabwe |
| 2023 | 2023 ICC World Cup | India |
Summary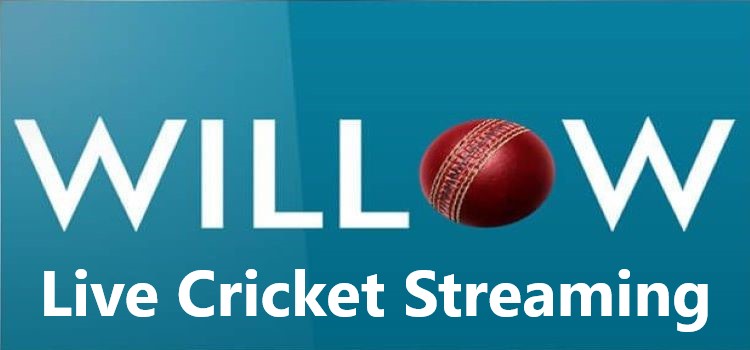 Article Name
Willow Live Cricket Streaming - Live Cricket on Mobile
Description
Willow Live Cricket Streaming - Watch cricket live streaming with Willow Extra - Test, ODI, T20, T10 and League Cricket Contest with Willow TV.
Author
Publisher Name
Publisher Logo